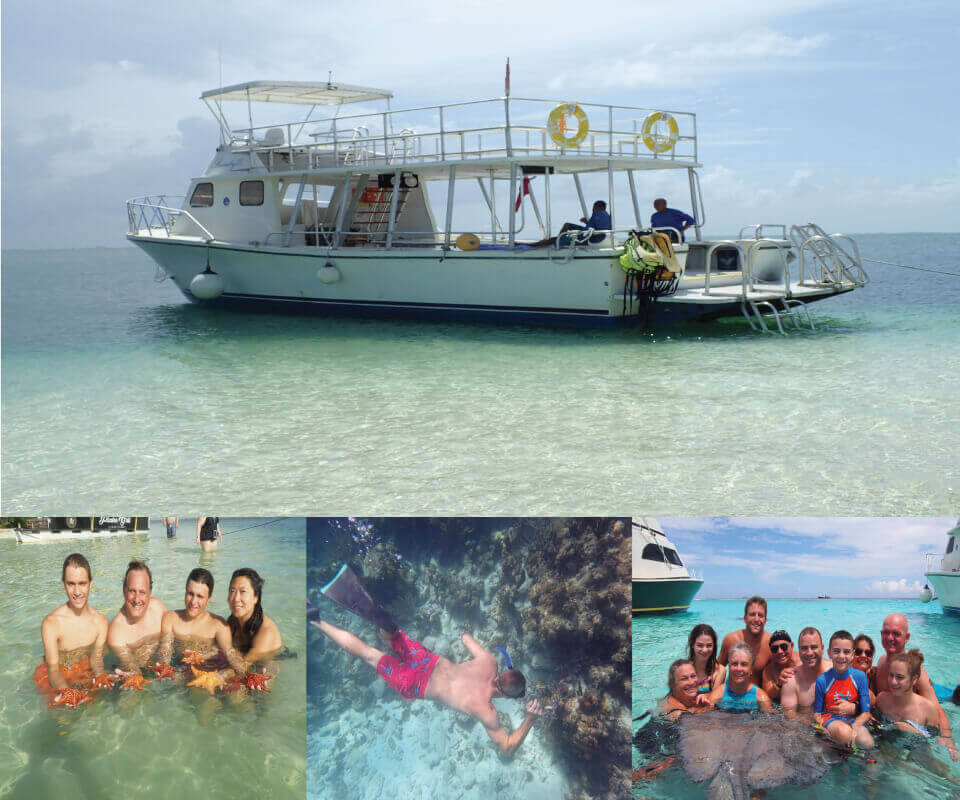 Tours Cayman Private Charters
Charter your very own boat and have an adventure of a lifetime. Bring your friends and family aboard the Beauty 3, this is a 48-foot spacious double-decker boat with all the amenities.
Customize your tour out at sea and enjoy sunset cruises, snorkeling, stingrays, starfish, catered local food or just do exactly what you want. Private charters run as long as you want depending on your budget. 
Call 1-345-916-5478 or email us at info@tourscayman.net to make reservations or get all the information to create your special outing memories.
**GROUP DISCOUNTS**
The group must be at least 30 guests to be eligible for a 15% discount.